Joining the Dubuque Chorale
Membership in the Dubuque Chorale is open to high school, college, and adult singers from the Tri-State area. All ages are encouraged to participate in this nonprofit musical organization, which is dedicated to improving the musical skills of its singers and to providing quality musical entertainment for its audiences.
The Children's Choir is for students in grades 4, 5, and 6 who are participating in their own school's music program.
Chorale and Cadenza Rehearsals
First rehearsal for the 2017/18 season will be Thursday, August 24, 2017. Rehearsals during the concert season are Thursday nights from 7:30 pm to 9:30 pm. Cadenza rehearses Thursdays 6:15 to 7:15 pm, before the full Chorale.
Regular rehearsals are in the sanctuary of Grand View United Methodist Church on the northwest side of Dubuque.
Children's Choir Rehearsals
First rehearsal for the 2017/18 season will be Monday, August 28, 2017. Rehearsals are Monday nights from 5:15 pm to 6:30 pm. in the fellowship hall of Westminster Presbyterian Church in Dubuque.
Joining
To express your interest in joining the Dubuque Chorale and find out more details, email the membership team or simply come to a Thursday night rehearsal. If you enjoy the experience, ask to talk to Angie about joining.
Membership in the Children's Choir is by audition. Auditions for the fall of 2017 are scheduled for August. Click here for details on how, where, and when to audition.
Contact and Commitment Forms
Your personal information is requested on the Spring 2017 Commitment and Contact Forms, along with commitments to specific concert dates. New members are asked to fill out and print both pages, and submit them to their Section Coordinator at their first rehearsal. Members returning from the fall season need only fill out the commitment form on the first page.
For even more details about the season, see the Concerts and Calendar pages, and read the Membership Committee's Summer 2016 Welcome Email.
More information
See the Members page for all the latest information available to Chorale members, including links to important documents.
For more information about the Children's Choir, check out their page.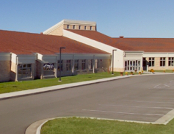 3342 John F Kennedy Road,
Dubuque
Chorale and Cadenza rehearsals are in the sanctuary.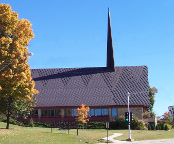 2155 University Avenue,
Dubuque
Children's Choir rehearsals are in the fellowship hall.