Children's Choir Auditions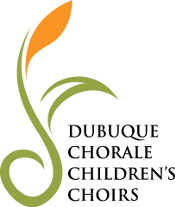 The Dubuque Chorale announces auditions for membership in the Children's Choir for the 2017/18 school year. Concert highlights for the upcoming season include a fall 2017 country music concert, the Christmas Pops concert with the Dubuque Symphony Orchestra, and a spring 2018 concert that will feature motion picture music to usher in Dubuque's International Film Festival.
Rehearsals are Monday evenings from 5:15‐6:30 at Holy Trinity Lutheran Church, and will begin Monday, August 28th, 2017.
Auditions
Children must be enrolled in grade 4, 5, or 6 for the 2017/18 school year.
Children must be accompanied by an adult to the audition.
Auditions will last 5-7 minutes.
Children need not prepare any music before the audition.
Please fill out this audition form and bring it with you.
To set up an audition, call Lorrie Etheredge at (563) 599-3222. Walk-ins will also be accepted, but there may be a waiting period of undetermined time.
August auditions will be held at the following time and location:
Saturday, August 26th, 9:30 am – Noon
Multicultural Family Center, 1157 Central Avenue, Dubuque (map)
About the Children's Choir
The Dubuque Chorale Children's Choir is a group of approximately 50 singers in grades 4-6, under the direction of Karmella Sellers.
The purpose of the Children's Choir is to provide a creative outlet outside of the regular school day for children of Dubuque and surrounding areas. The Chorale's intention is to expose students to new music and performance opportunities they may not have in school, and give them the opportunity to interact and form relationships with other children and adults from their community who are dedicated to choral excellence.
The goals of the group:
Empower and mentor children through music by using discipline, teamwork, and creativity to produce works of beauty and art.
Help the children to develop an appreciation for both sacred and secular music.
Teach music fundamentals such as sight reading, vocal production, and musical interpretation.
Offer opportunities to underserved children through a scholarship program made possible by community supporters.
The Children's Choir performs three major concerts a year—two with the Dubuque Chorale—and occasionally other engagements.
Membership
Students must be enrolled in grade 4, 5, or 6 for the 2017/18 academic year. Participation of students is encouraged throughout the tri-state area from both public and parochial schools, particularly Dubuque, East Dubuque, Sinsinawa, Bellevue, Peosta, Dyersville, and beyond. Student participation in the local music program at each respective school is also strongly encouraged.
Tutition for the Children's Choir is $175 for the season. Need-based scholarships are available.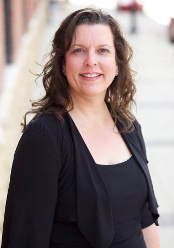 Karmella Sellers,
Children's Choir Director

As director of the Dubuque Chorale Children's Choir, Karmella Sellers brings with her over 25 years of experience as a music educator, firmly believing that music not only enriches lives, but teaches discipline, teamwork and cooperation. As a Music Specialist in the Dubuque Community School District since 2005, she has served the community through teaching elementary children about the wonders of music and choral singing.
Mrs. Sellers has been one of the district's Honor Choir directors since its inception. In April 2017, she will be the guest conductor of the Tri-State Youth Choral Festival. She received her Bachelor of Music Education from Grand Canyon University (Phoenix, Arizona), and her Masters in Elementary Education from Northern Arizona University. In 2009, Mrs. Sellers achieved National Board Certification. She is also a member of the American Choral Directors Association, the Iowa Music Educators Association, the National Association for Music Educators, and the National Education Association.