Songfest
Saturday • Sept. 27 • 7:30 pm
Dale Lass Auditorium
Eleanor Roosevelt Middle School, Dubuque
Caritas

Cadenza & the Children's Choirs
Saturday • Nov. 4 • 7:00 pm
Church of the Nativity, Dubuque
Those Who Served

with the Dubuque Symphony Orchestra
Saturday • Nov. 11 • 7:30 pm
Sunday • Nov. 12 • 2:00 pm
Five Flags Theater, Dubuque
Holiday Concert
Saturday • Dec. 2 • 7:30 pm
Sunday • Dec. 3 • 2:00 pm
Five Flags Theater, Dubuque
Celebrating DCCC's
10th Anniversary!
Saturday • April 27 • 7:00 pm
Sunday • April 28 • 2:00 pm
Venue TBA

See this season's exciting line-up!

Make a gift to the Dubuque Chorale.

Rehearsal schedule, member documents and links.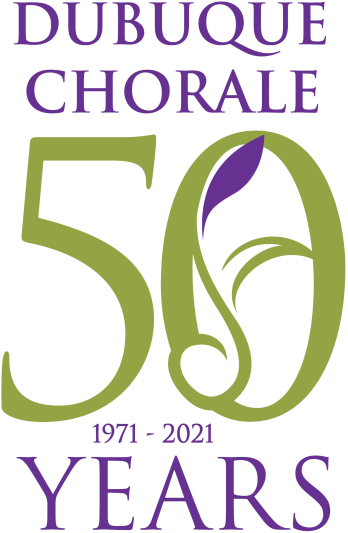 The Dubuque Chorale is a community vocal group based in Dubuque, Iowa. Come enjoy our next concert!