See this season's exciting line-up!

Make a gift to the Dubuque Chorale.

Rehearsal schedule, member documents and links.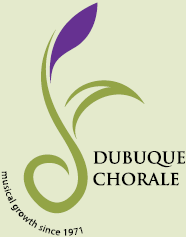 The Dubuque Chorale is a community vocal group based in Dubuque, Iowa. Come enjoy our next concert!
The Chorale welcomes Dr. Amanda Huntleigh as its fourth artistic director. Learn more about Amanda here.